Project Partner
RUPERT HUBER, AVL LIST GMBH & TU GRAZ
Symphony of Encounters
"Symphony of Encounters – the Irvine Sensor Bilder Orchestra" explores the flexible boundaries of art, science and technology and its immense potential for innovation and collaborative synergies. In cooperation with composer Rupert Huber and an interdisciplinary team, the Symphony of Encounters was created to embody an idea that is relevant in all aspects of everyday life: Everyone makes a difference just by being here.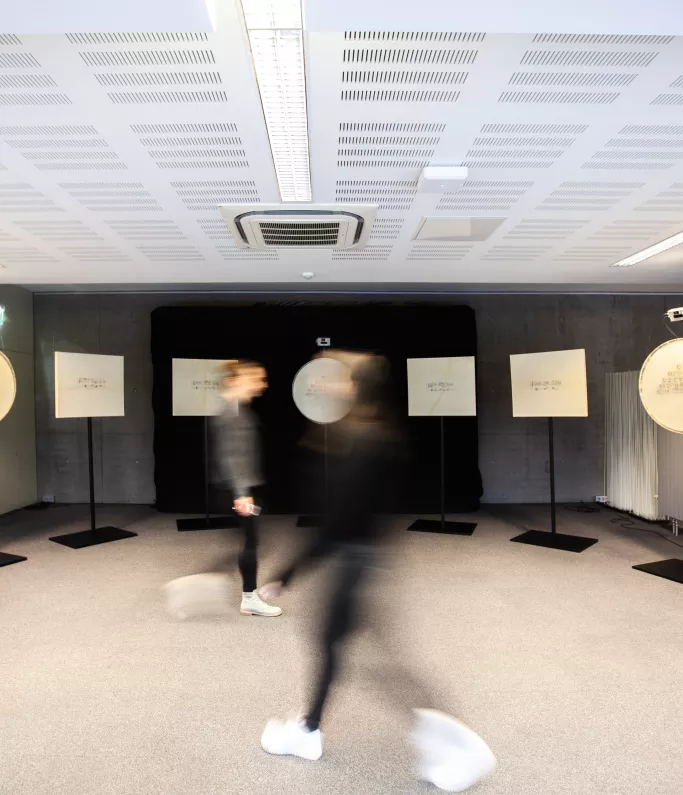 This idea is illustrated by an innovative participatory music installation. Sensors that capture movement and activate sound are located behind sketches drawn on parchment that act as a reflecting medium for the sounds generated by the visitor's movement. What emerges is a spatially flexible musical network of complex interactions and relationships between the visitors, between the different musical objects, and between art, technology and society.
The Symphony of Encounters aims to transform the exhibition space into a performative stage for dialogues between different voices and demands, using the musical space as a meeting place for an emotional engagement with technology. Huber is fascinated by the poetic-musical potential of physical encounters and what every human being contributes to the whole simply through their presence.
The generated music piece is constantly being recreated by the presence and interaction of the visitors within the sound space: each visitor creates a new version of the composition, and if there are several visitors, they create a version of the composition together that can only be heard in this very moment and is irretrievable.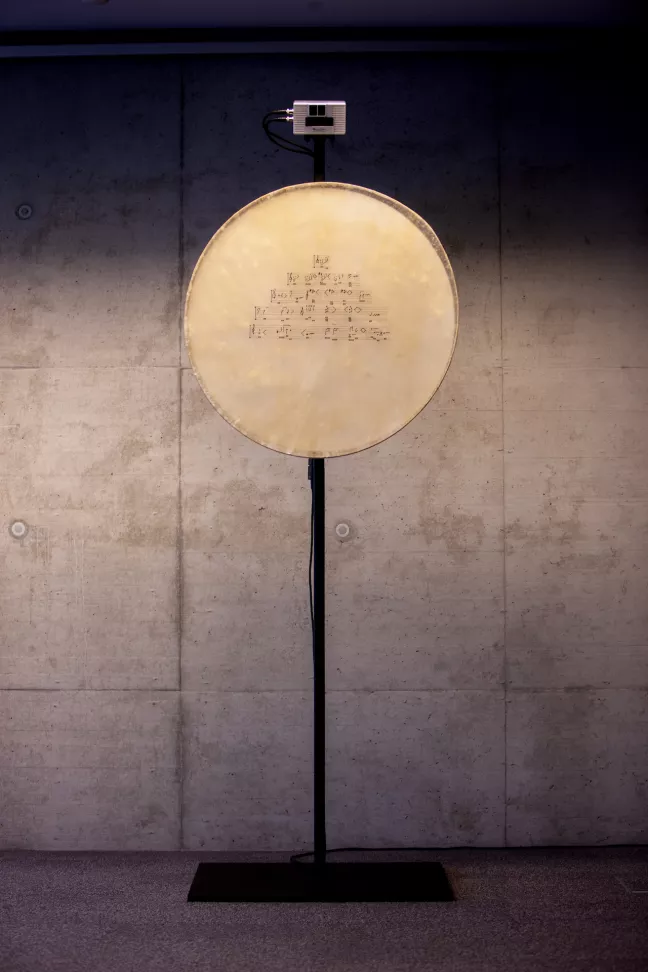 Often ideas and elements of one project flow into another. The sounds to be heard in this music installation are that of the in-house built analog synthesizer Irvine. To be seen on the parchments are the scores and notation of the Irvine, which Rupert Huber himself has invented. An interplay of hearing, seeing and experiencing make up this perception-driven orchestra, combining elements and results of interdisciplinary teamwork that have evolved around the Irvine instrument over the years.

The technical solution tailored to this artistic vision was developed in cooperation with AVL List GmbH and the Institute of Electrical Measurement and Sensor Systems of the Graz University of Technology. Perfectly underlying the mission of the foundation, this cooperation shows once again the benefits of fostering an active dialogue between artists and technology experts, as new perspectives and new ideas emerge out of such fruitful, interdisciplinary cooperations.